Guess what!!! I'm back!
I've had some tags and comments encouraging me to update, because - well I needed to. I feel really bad because it has been absolute AGES since I've posted. but guess what! this time I have a good reason!! My family came up for the week and the whole time they were here I didn't have much time to be on the computer. When I have more time I will do a big long post on how awesome my family is and how much I love family reunions. But since I don't have much time I'm going to do the tag
Jack
hit me with. It has to do with a book written by
Joan
. And here it is.
1. What is your favourite Historical Mystery book?
I don't really read historical fiction. I know, horrible of me. there was one book I read called
My Secret War
Which was really good. So probably that one.
2. Would you rather read a Classic or a Mystery?

It depends on the classic, but probably a mystery.

3. How do you think Christmas at the Tittletons will compare to your favourite mystery?

From what I read on Kathryn's blog is sounds pretty good, the kind of book I would pick up from a shelf, stroke the cover and grin gleefully. I haven't been able to find many books like that lately, which makes me sad.

4. How do you think Christmas at the Tittletons will compare to your favourite Classic?
Erm...... I haven't read North and South but it is my favorite classic at the moment, so her book will be competing with that. It will probably live up to its expectations :)
5. Do you think you would like to write a Historical Mystery sometime?
No. I'm too lazy to write a mystery. That's actually the main problem with most of my books, I get discouraged to easily. I'm not much of a writer. I write sporadically and stop for weeks at a time. And that's why I'm not a author.
Now for the guidelines. Excuse me, rules.
1. Please post ALL the rules
2. Please answer ALL the questions
3. Comment on
THIS
post when you have completed the tag and include a link to your tag post (I'm guessing this means I link back to Jack (?) which I have already done at the top of my post)
4. Tag five other people
5. Let the people know that you tagged them
I tag!
Hilda
Cait and Mime
Mahri
Rose M.
Natasha
Now go my minions! Have fun!! I'm off to hunt for Woodworm! :-)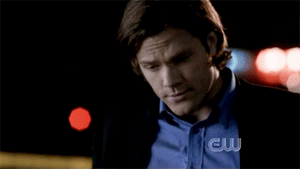 God Bless!
~Bella
Lights will guide you home / And ignite your bones / and I will try to fix you