The Empty Hearse.
This was a devastating moment. I'd planned a whole, geek-y blog post, we'd made scones and tea and finally, had excitedly counted down the minutes until the long-awaited episode aired. See, we were told it would stream online, and you could watch it on PBS. Silly little us, we're so gullible. Of course it didn't show up. It never does. And the episode had disappeared from Youtube. We were going to miss Sherlock. After all this time, all the tears and patience, we were going to miss the return.
At first I just got really, really angry. The calm, shocked anger that only happens when you are deprived of Sherlock after expecting it for two years.
But then I got depressed and emotional as it sunk in that I wouldn't be seeing and John and Sherlock moments, discovering the truth about Sherlock's death, finding out what's with the mustache, or meeting Molly. It hurt folks. It hurt a lot.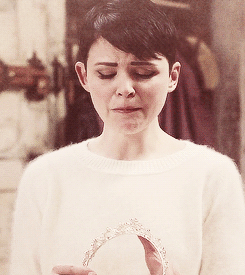 I was so upset I wanted to throw shoes and cry. I had waited Twenty-Four MONTHS for this flippin' episode, and for most of them I didn't even know when the waiting would end. Getting a release date was like someone lighting a match at the end of a very long, dark tunnel and asking you to come toward it. Not seeing the episode was like the person blowing the candle out just as you reached it.
It was like the Day of the Doctor only way worse because at least we were able to watch that one. Maybe this is Moffat's way of punishing us for being so horrible to him. Don't put Sherlock online, even though you said it would be! The fans will love that!!" Mwahahahahahaha!!!!!!
I hate Moffat. Sometimes I wish I could just, ya' know.......
We tried to make the best of our loss. We promised each other a glamorous Sherlock party with feasting and games, and we tried to lift our spirits by looking towards the fun we would have instead of thinking of the fun we were missing. It didn't help much. Its very vexing, knowing other Sherlockian's all over America are settling down and being astonished and overwhelmed with feels while you have to content yourself with Arrow to drown your devastation. It was all very, very vexing. I was so upset. Bitterly disappointed would be the better description.
Actually that's not fair to
Arrow. Arrow
is actually quite good. I can see it joining my fandom list at some point, though for now its just enjoyable. The fight scenes are really good, the villain is incredibly Hate-able (Well, he's
Jack Harkness
after all...) and I like most of the characters too. Its a good TV show and, as far as substituting for our Sherlock, it did okay. It helped me get through the night without yelling at least.
Tommy is my favorite, even though he's just a side character, but I like Oliver too, and Felicity is just adorable, she's so awkward and sweet. I lover her. Its also pretty clean, but there are some bad scenes in it, though its rated PG14 so I guess that's expected. If you ever have time, try it out. Its good.
Now I'll go. I simply wanted you all to know why I didn't post yesterday and why you aren't being showed with Fangirl Feels of Emotion. Don't worry, you'll get that post soon. I will find a way to watch that Sherlock, if it means going to the ends of the earth!!!
God Bless!
Bella