I absolutely despise sending in papers. It is not my joy in life. For one thing, I always forget to start correcting until week seventeen or eighteen. For another, the school we are going through, Our Lady of Victory seems to enjoy dumping as much school work as possible on your plate *evil chuckle* it is a good school - a credited and everything! - but do not get me started on their History lesson plans.
Today you will do 20 questions with HORRIFICALLY long answers, two 200+ book reports, an essay and a chapter review on the Donner Party Tragedy. Don't forget your work sheet!
Okay maybe not that bad. but you get what I mean. However *drum roll* I am now on
week 20 in history!!!!!! *dances* I'm on week 24 in Science which is awesome :)
I've given up making music video's for the remainder of Lent :'( But I have a couple songs I have yet to share with you and here is one of them.


Arthur and Gwen - All I ask of you
I will save the 2nd one for later. One day I promise I will do a video that ISN'T about love. One day.
For anyone in need of a good read, here is a series of books that are completely brilliant in every way. They are the best family in the world, I swear.
.
"a summer tale of four girls, two rabbits
and one very interesting boy"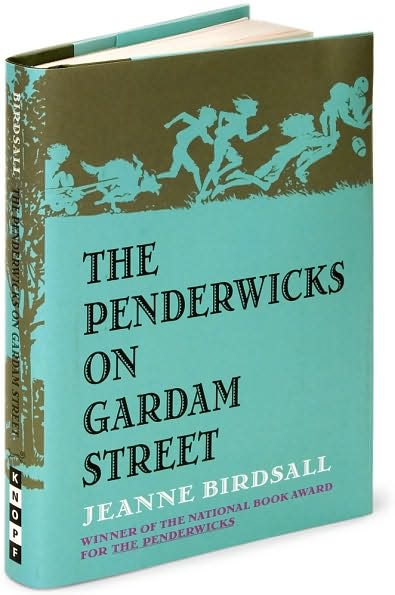 These books are about four sister living in an ordinary family with an ordinary house, and getting into ordinary mischief. They are not bad girls, quite the opposite. Trouble just seems to follow them where ever they go, whether they're on a family vacation or on their home street in Cameron, Massachusetts. I adore them. They can be read at basically any age and if you are in need of a good, solid read, I recommend The Penderwicks. You won't be disappointed.
I listened to Newsies yesterday. There is something special about a bunch of News boys standing up and going on strike. They are soooo awesome. I get a rush every single time I listen to them.
This scene takes place right after Jack Kellie, the leader of the Newsies, decides to go on strike. One of my favorite scenes - "AND THE WORLD WILL KNOW!" *Eep*
I've began Level 2 of the thirty day shred. It is a bit more intense then level 1.
First I was like
I am sore...... I am very much sore... I am sore everywhere.
Then I was like - But look what I can do now! I'm strong, I'm a beast! :)
So yeah, all going well.
For some odd reason or another, I desperately want to watch Rigoletto again. It is by Feature Films for Families and it is one of their best films in my opinion.
Its a Beauty and the Beast story .... with music. *grin* Here is the summary -
Things are not going well in the depression-era town of Castle Gate. Mr. Ribaldi, a mysterious rich man with a disfigured face and an abrasive personality, has just bought and moved into a long-vacant mansion. Bonnie, an adolescent girl who loves to sing, ends up working for Ribaldi so that her family can stay in their house. But Ribaldi is quite an accomplished musician himself, and he is soon giving Bonnie voice lessons. Meanwhile, local businesses are being shut down by foreclosures, and the townspeople suspect Ribaldi is responsible.
The summary doesn't do it justice. It is brilliant either way. A good watch :) Unfortunately there is no trailer - I did look. The only thing I found was Part 1. I don't think anyone wants to watch the beginning seven minutes of Rigoletto.
I'll be back!............soon. But don't worry. The future is safe. Very safe. Sleep well.
~Bella
Oi, what are you....Oh you just wan to comment? Then that's okay, please do! I love comments! but, um, I sort of stalk them.